Posted on August 23, 2021
Lan Party
In the city I live in there is a rather large lan party that happens yearly (and sometimes more) that focuses mostly on modern games. There are tournaments for all the popular games and it's usually a sold out affair with tons of gaming happening all night. I wanted to be different of course so I lugged a retro machine and CRT not with the intent to connect and game with other people but more to meet other retro minded individuals.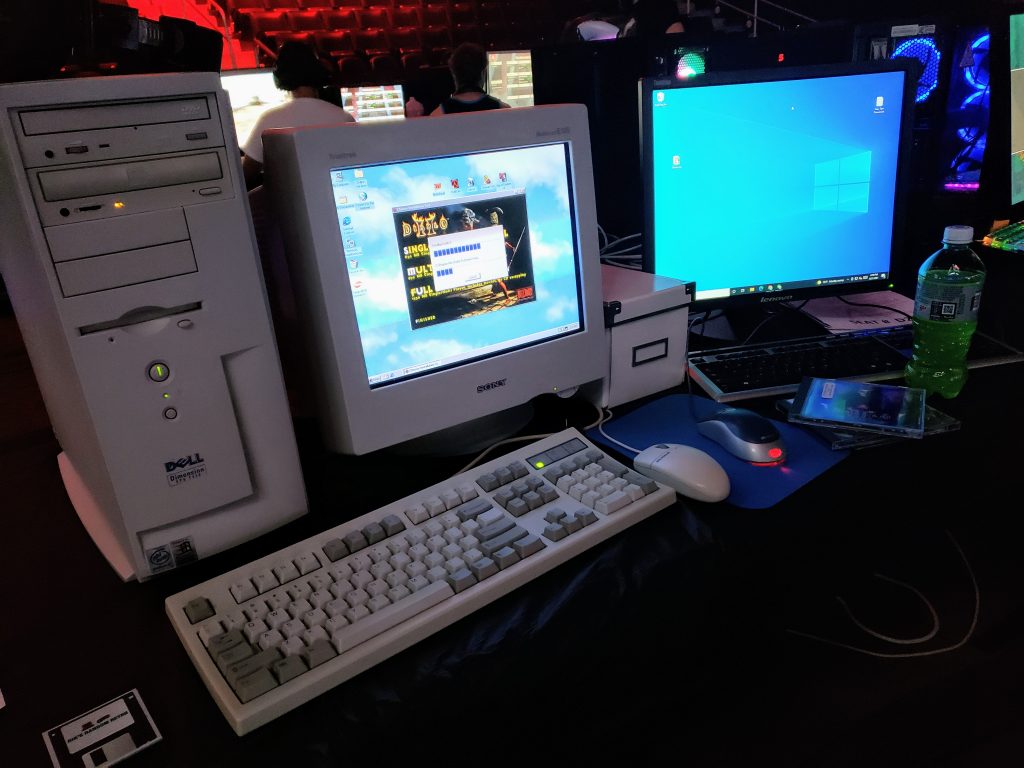 A bit attention grabbing? Sure no denying that but the response was phenomenal. Lots of people struck up conversations asking questions or just remembering their own old school gaming days. I'll be doing this again for sure even though hauling a CRT around wasn't a joke either. Very fun and I met some cool people to say the least.
One gentleman sitting next to me even mentioned he had some old video cards he might be wanting to sell which made me curious. It ended up that he had a boxed Voodoo 5500 he was the original owner off. We agreed on a fair price and I'm just flabbergasted at finding one in the wild! Definitely expect to see this on the channel in multiple forms and it'll be an awesome card to have in my arsenal. The box is a bonus!
It was a good day.