Steam Deck
If you follow modern gaming or hardware news it's been hard to avoid seeing the coverage on the suddenly launched Steam Deck from Valve (not to be confused with the StReam Deck from Elgato…). Touted as a fully mobile PC in a form factor that definitely reminds you of the Nintendo Switch it's a bold move on their part.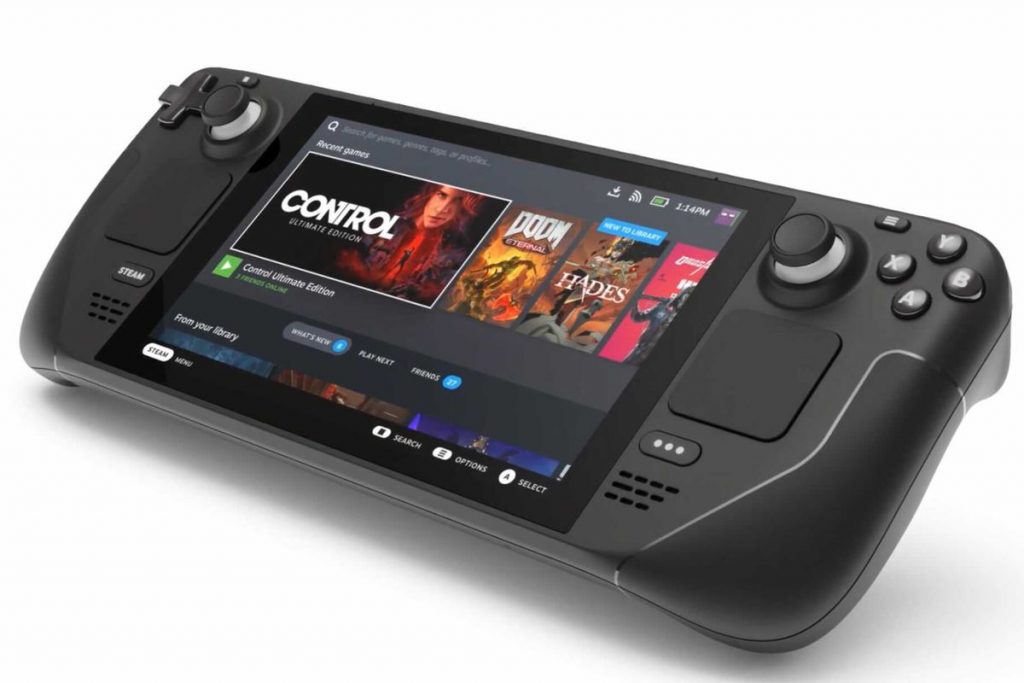 Featuring a custom processor from AMD it can best be compared to an Xbox Series S except cut down further to fit the portable format. It's an intriguing device that promises to let you play most of your Steam library on the go. Within reason of course considering the power of the device. Still videos are clearly shown of titles such as Jedi Fallen Order, Doom Eternal and Control playing on it. Those are some heavy hitter games and if it can handle those it should be able to run many other things as well.
Personally I see the strength of the device in what tinkering it'll allow. Valve has been quite open saying you can load whatever store or OS on there that you want. By default it runs SteamOS which is basically a Linux version designed to be optimized for Steam gaming. However you can also exit to the Linux desktop to tinker further. The amount of software and emulators this thing will be able to run on day 1 is what has me almost more excited than just playing Steam games.
That said the idea of a portable PC that could be used to play older games or above all indie games on is very appealing. I did put a reservation down for the 256 GB model so we'll see if I still feel like splurging the $529 it will go for on launch. An interesting device and time will tell if Valve does indeed have a hit on their hands.