Doctor Spin – Tetris Single
Many years ago my brother saw my budding gaming desires growing and being an ardent Maxi Single collector (it was a long time ago alright) gifted me this glorious one. Doctor Spin – Tetris.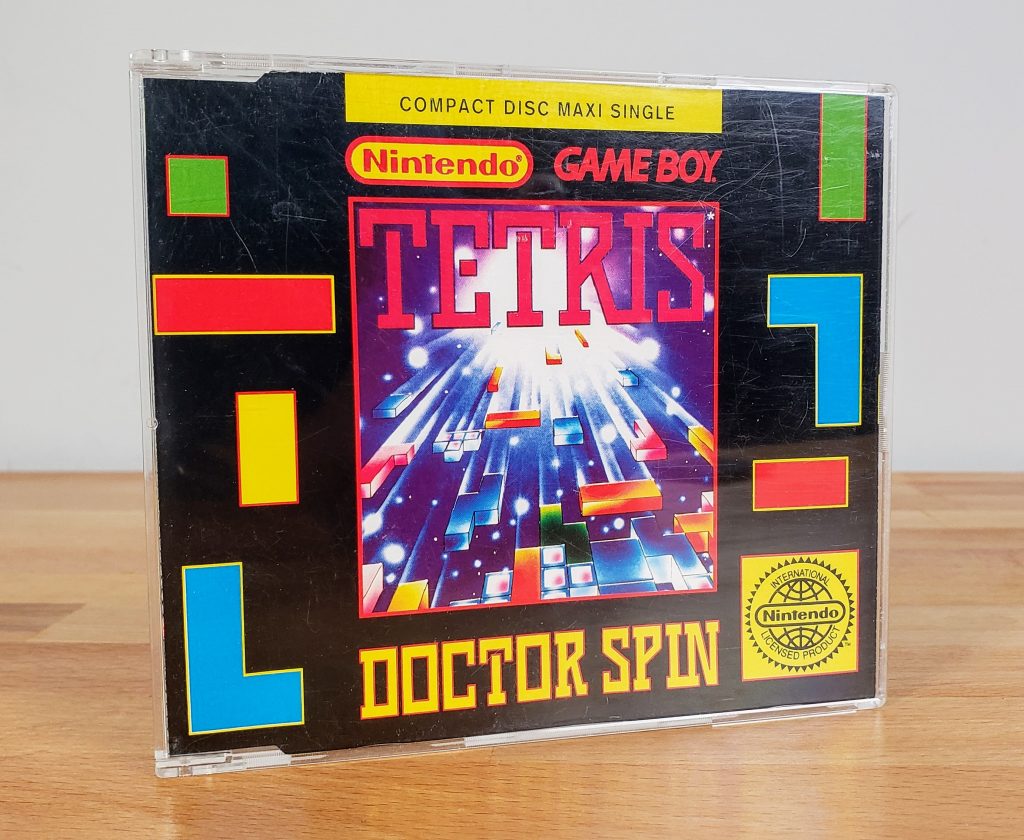 It clearly was a marketing ploy from Nintendo and it goes all in on the 90s style. It contains other hits such as Play the Gameboy. But as a kid I just loved it. Here was official music that went on about playing Tetris and Gameboy. Blew my little kid mind. The complete track list is as follows:
Tetris 7″ Mix
Tetris 12″ Mix
Tetris – Hardcoremix
Play Gameboy
I should also mention that Doctor Spin is actually Andrew Lloyd Webber. Yes that Andrew Lloyd Webber! Not sure on the back story there but I'd say that qualifies as pretty neat.
Anyway if you want to take a listen here are 2 of the highlights off the single: