Local Retro Machine Haul
I'm always on the lookout on local marketplaces for people getting rid of their old gear. Sometimes that means someone is digging something out from a basement just wanting it gone or even finding things on the curb first come first serve. Sometimes though you come across someone who is equally passionate about the old tech. In this case that is what happened. After responding to an ad and agreeing to a fair price I went to meet up with a gentleman who was clearly collecting and truly enjoyed the tinkering process. We chatted for quite a while and afterward I was sent home with a considerable stash of equipment!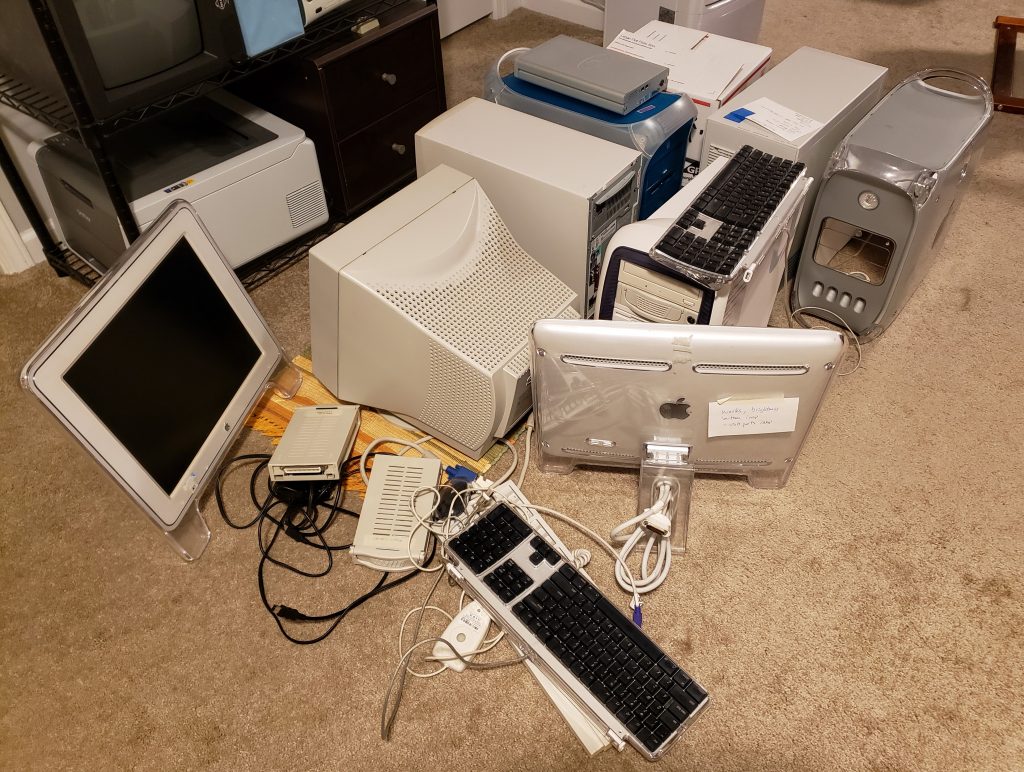 To give a general list of things here is what we have:
Mac G3 "Blue and White" – 300 MHz
Mac G4 Gray – 400 MHz (not pictured above, already integrating into my setup!)
Mac G4 "Mirror Door Model" – Not sure yet but I believe 2x ~1 GHz processors
Compaq Tower with replaceable face plates – Celeron ~ 500 Mhz (configured with multiple OS's using drive bay)
Packard Bell PB 2890 – Pentium 150 MHz
Gateway – Early Pentium 4 I think about 2.2 GHz
2x Apple Digital Displays
Sony E100 15″ CRT Monitor
Several keyboards/mice and boxes of accessories
So yeah a pretty good haul and it'll take me a while to make heads or tails of it all. Above all everything is in terrific shape and it's always great getting equipment from another retro afficionado!