Slipspeed Arrived
After an extended shipping time from the UK my box for Slipspeed finally arrived!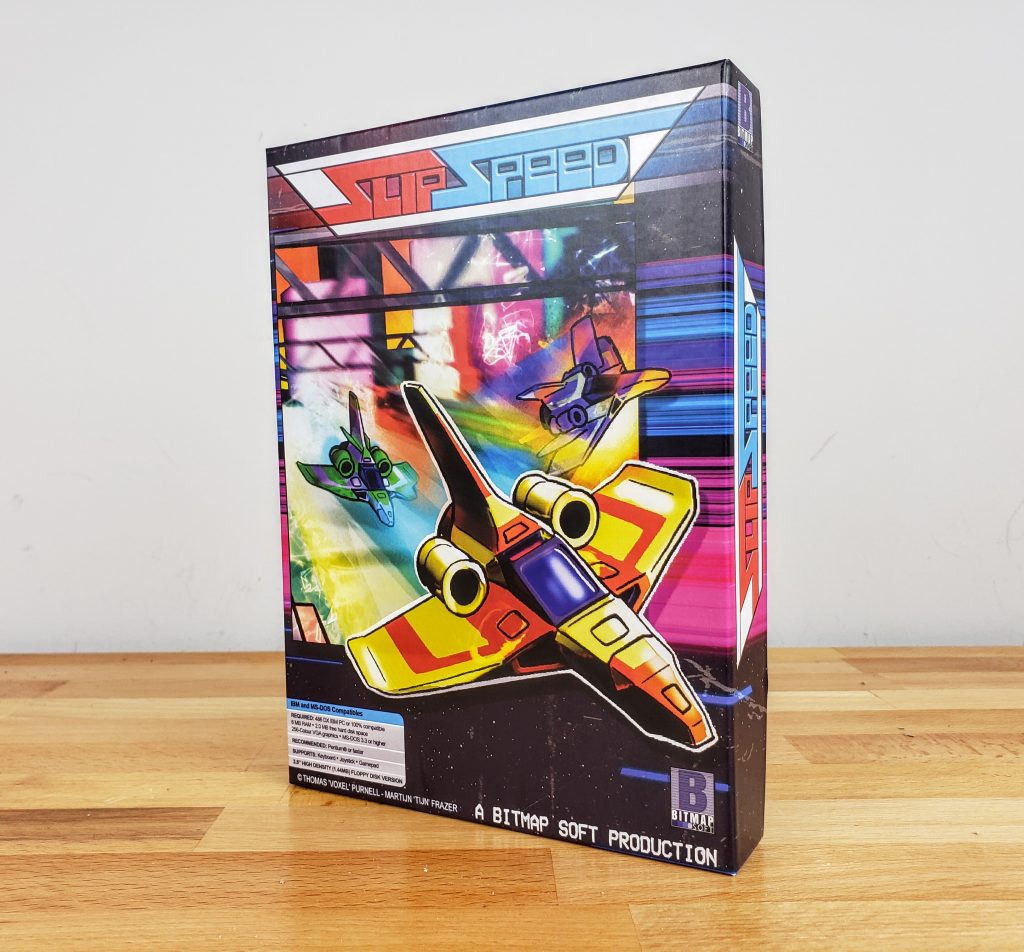 The box itself is quite nice and follows the sizing of say the early Sierra DOS games with the thinner design with of course the wrap around system requirements on the side.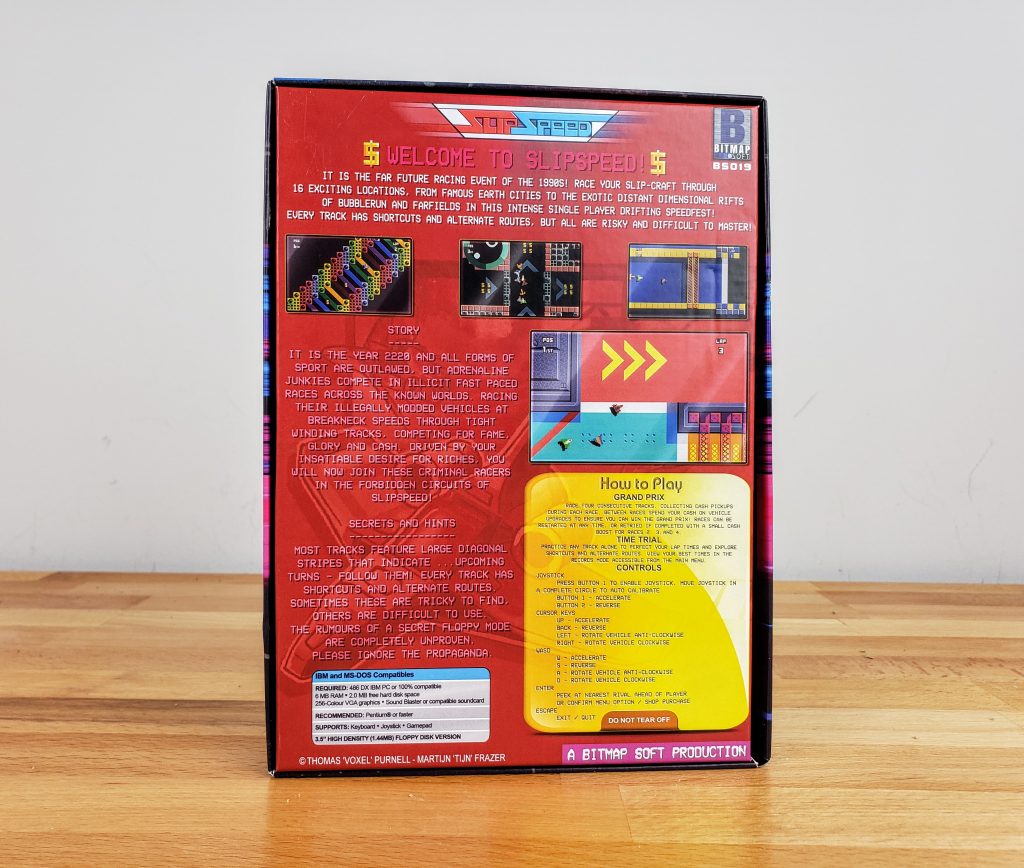 I will say sadly the box isn't super well glued together and I may take a hair dryer to it to see if I can loosen and then reposition at least one of the flaps on the side. It's not terrible but someone rushed putting this together it feels like unfortunately. But it's still a neat box! And packed with goodies!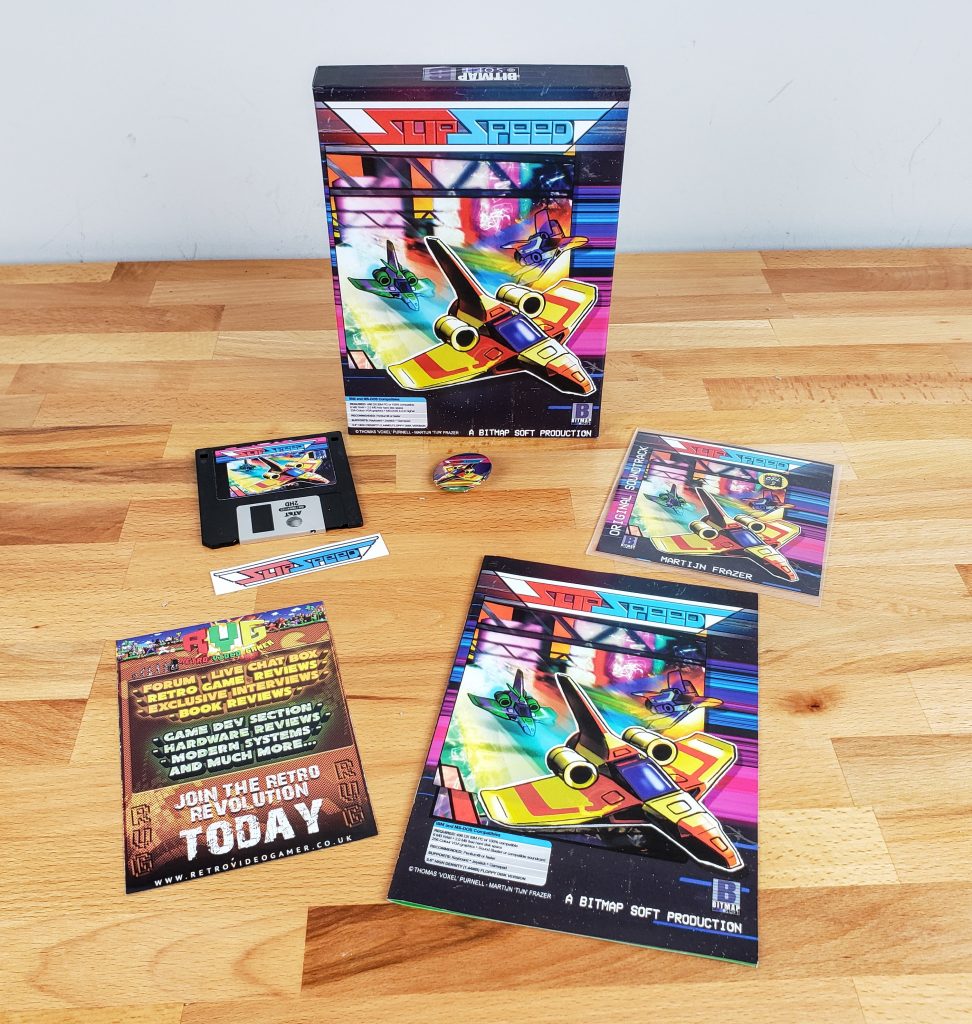 Included in the box was the game on a floppy (with a old AT&T logo on it, guessing they repurposed some old demo disk!), the soundtrack on CD, a full color manual, a sticker and a pin. Not pictured was a small poster as well that was rolled up but crammed into the box. Overall a good value considering I paid about $40 for it with shipping half across the world. I'm excited to cover the game itself in an actual video soon so keep an eye out for that.
As a reminder the game is a top down arcade style racer sort of like Wipeout with a heavy emphasis on the sliding mechanic. Full DOS compatibility and true OPL3 soundtrack should make it an interesting one to play!